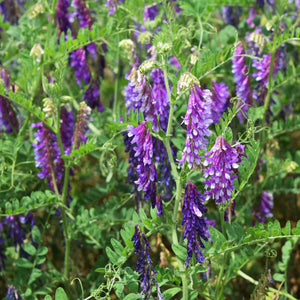 Hairy Vetch Seed
Hairy Vetch is a cool season annual legume used in pastures, wildlife food plots and cover crops. Exceptional soil builder. Good for deer and livestock as a high protein forage/hay. Valuable also for turkey and quail, especially as an insect attractant. Excellent for bees and other pollinators in the spring. Very good cold tolerance and reseeds itself readily.
Plant in Fall or Spring.
Plant 20-25 pounds per acre at ½" deep. 
---
We Also Recommend