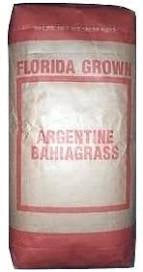 Bahia Argentine, Raw, 50lb
Argentine is a Bahia selection of Bahiagrass that originated from the country of Argentina in South America. The variety was developed initially for its forage production qualities. It has wide broad leaves with a darker green color, making it suitable for Lawns in Florida and other Coastal Southern states. Best for use in full sun areas.

Overseeding – 50 lbs. per acre is a good rule of thumb; however, this could be more or less depending on the quantity of existing good grass.
---
We Also Recommend